INTERSTICES #1
with N.Lesueur, S.Nava, I.Moureau, C.Bordas, L.Déjente, M.Caubet,
La Chambre Claire, curator Valerie Horwitz, Parc Borély, Marseille, 2007
2 prints, 120cm x 176cm
"Hors des lieux traditionnels d'exposition, Interstices a établit ses quartiers au cœur de la ville, dans des panneaux de mobilier urbain (Mupi, abri-bus, 4X3...) et invite tous les publics à une découverte de la création contemporaine. Les supports publicitaires utilisés pour cet affichage et disposés dans le tissu végétal du jardin Borely rappellent que les parcs sont des prolongements paysagers des villes."
Out of the traditionnal exhibition's galleries, Interstices takes place in the middle of the town, in billboards (mupi, bus station, 4x3) and invites the public in a discovery of the contemporary creation. The advertising media used for this display are designed in the Borely's Garden vegetation, it's remind us that parks are a landscaped citie's repercussions.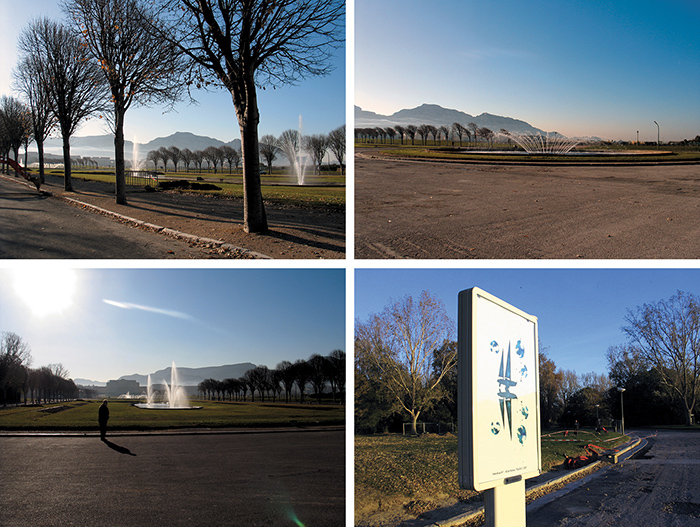 Parcours- exposition, espace public
panneaux Mupi, 120cm x 176cm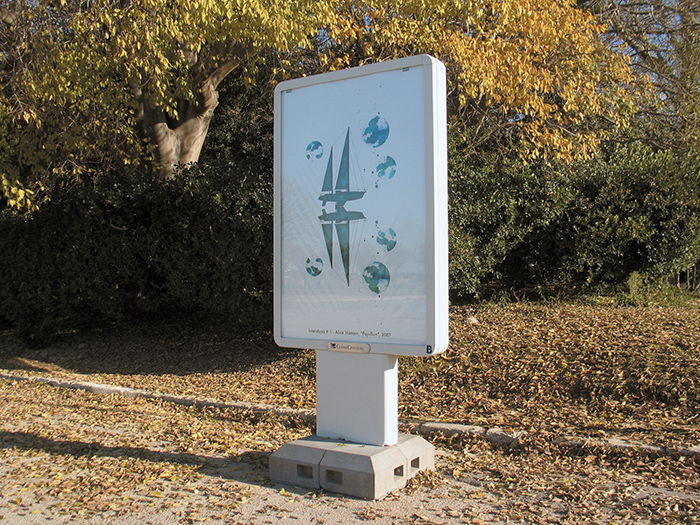 # Bateau papillon, 2007
Tirage num., 120 cm x 176 cm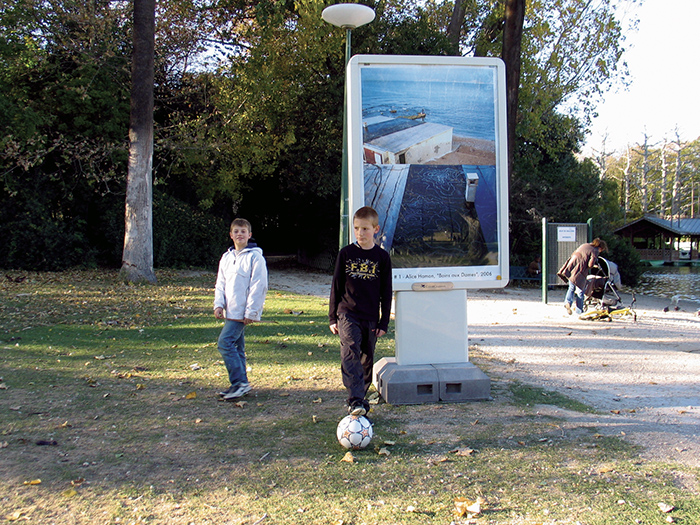 # Bains des dames, 2007
Tirage num., 120 cm x 176 cm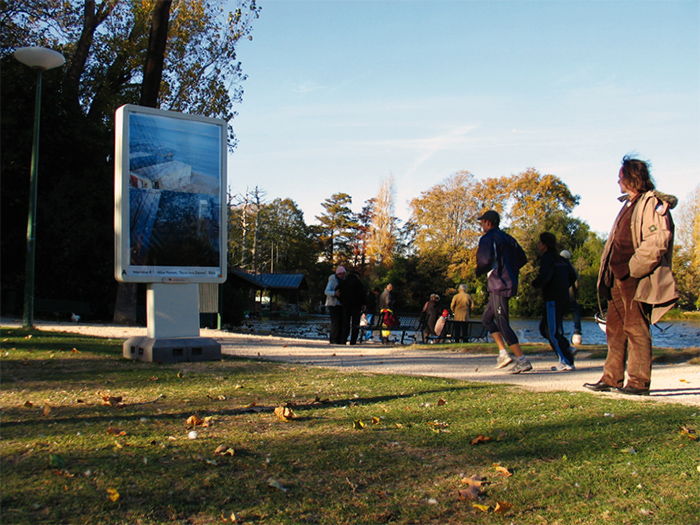 # Bains des dames, 2007
Tirage num., 120 cm x 176 cm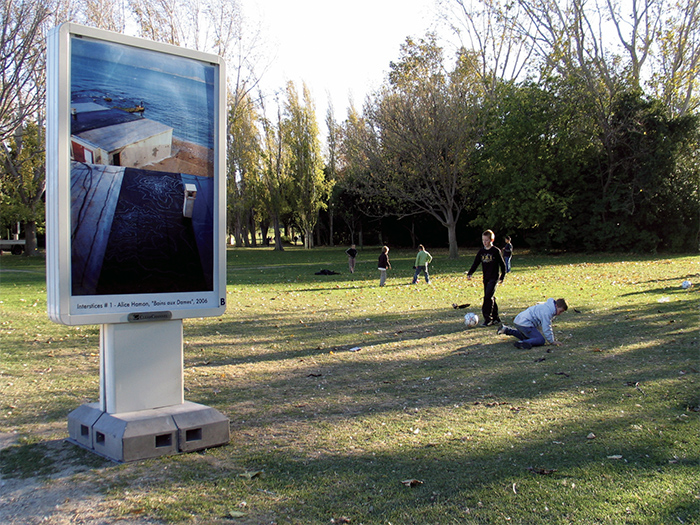 # Bain des dames, 2007
Tirage num., 120 cm x 176 cm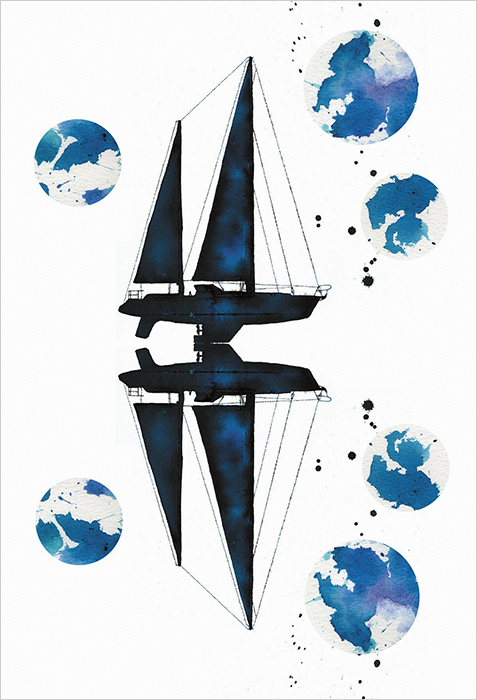 # Bateau papillon, 2007
Imp. numérique, 120 cm x 176 cm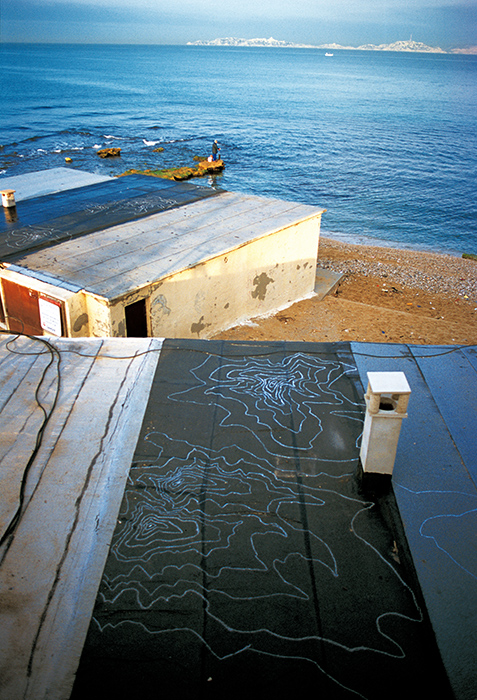 # Bains des dames, 2007
Imp. numérique, 120 cm x 176 cm